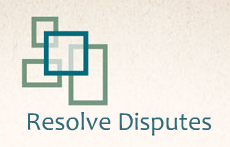 Since 1982, Steve Goldblatt has mediated and arbitrated many Northwest construction disputes. He has served on 108 public projects in Washington (107) and California (1) as dispute resolution board chair (36), dispute resolution board member (26), or project neutral (46). See "Project Neutrals to the Rescue!" on the selection, practice, and efficacy of DRBs and project neutrals.
Steve is associate professor emeritus (1982-2009) and served as chairman (1982-91) of the Department of Construction Management and associate dean for external affairs (2002-04) in the College of Built Environments at the University of Washington. His teaching and research focused on design and construction law. He held adjunct appointments in the departments of Architecture and Civil Engineering. Previously, he was a faculty member at Purdue University following nine years' experience in California as an engineer, attorney, and consultant.
Prof. Goldblatt served as president of the Associated Schools of Construction (1989-90) after six years as founding editor of ASC's Construction Education Chronicle. He also helped form ASC's contracts and law special interest group and the Association of Collegiate Schools of Architecture's law and practice group.
Author of many articles and book chapters, Steve was editor of a book, 1991 Wiley Construction Law Update, and was responsible for four other pieces of Wiley's former Construction Law Library—the 1989 and 1990 supplements to both Construction Industry Contracts: Legal Citator and Case Digest and Construction Industry Forms. He served as a contributing author to the Instructor's Guide for the American Institute of Architects' 1988 Handbook of Professional Practice.
Steve is a member of The Dispute Resolution Board Foundation, the American Bar Association and its Forum on Construction Law, the State Bar of California (inactive), and the Seattle School District's BEX and BTA Capital Programs Oversight Committee (2007-).
Steve was a member of Sound Transit's Citizen Oversight Panel (1997-2003 and its first chair 1997-99), King County's Commission on Governance (2003-04, as co-chair), and Temple De Hirsch Sinai's board of trustees (1998-2004).
As the Washington State Public Policy Fellow (Summer 1990), Steve proposed to the state legislature procurement alternatives for public agencies' design and construction services. He served as a contributing author to the state's general conditions for public works (1992) and alternative public works contracting procedures law (1994-97), and was a member of the Washington State Public Works Advisory Board (1983-85). He holds a BSEE degree from the University of California, Berkeley, and a JD degree from Golden Gate University School of Law, San Francisco.
© 1995-2018 SMG. All rights reserved.